Tiny machines for big ideas!
Pico is an open-source 3D printable PCB mill, which can be made almost anywhere.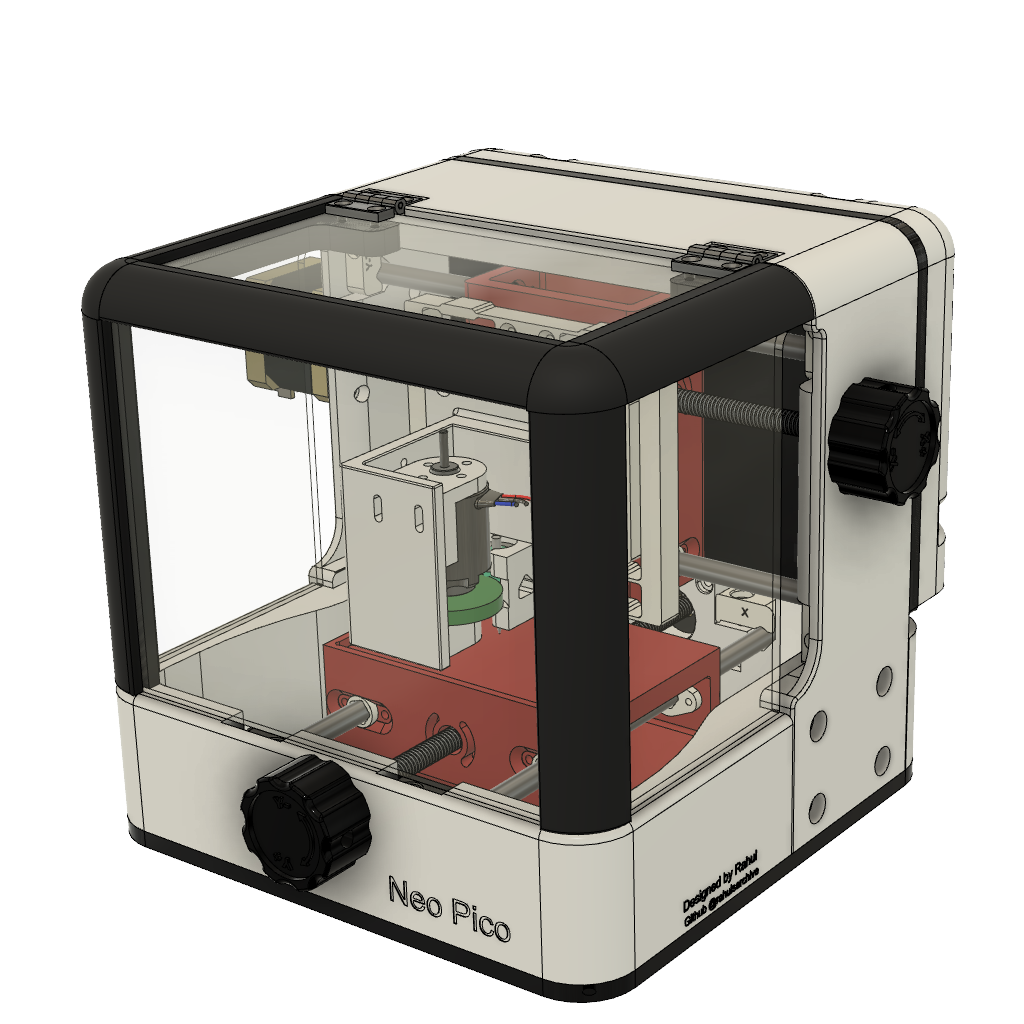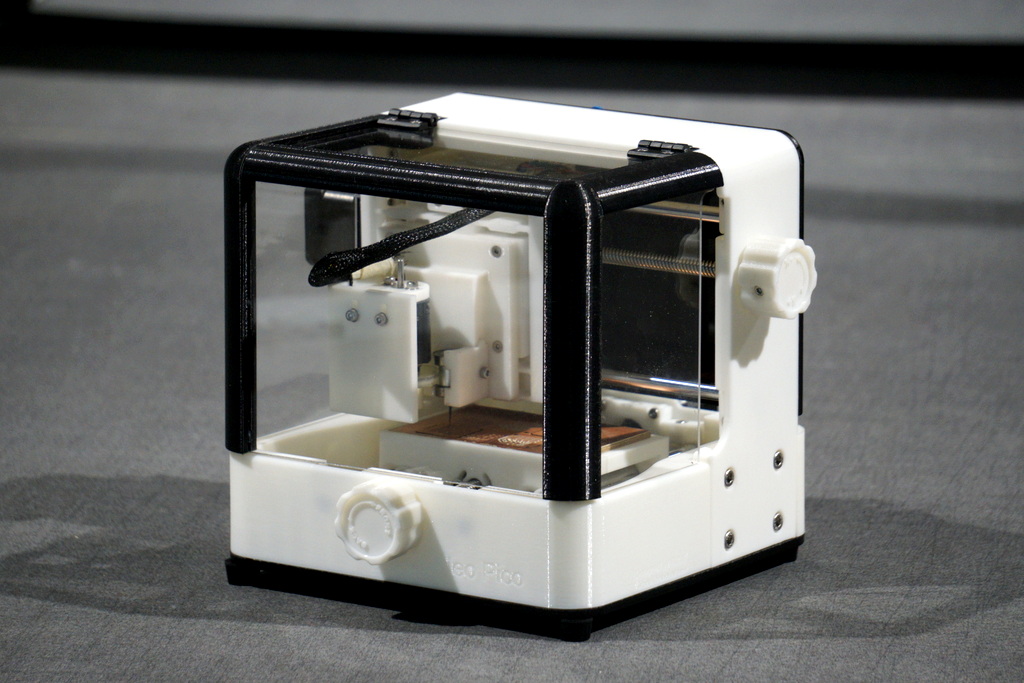 Neo Pico project
The aim of Pico is to create a compact milling machine for PCB fabrication that can be made in any Fablab. This helps reduce the barrier to entry for custom PCBs. Various motion systems like Flexure Z-axis and friction drive spindles are developed to meet the goals.
Read the docs